"Instead of robust public education, we have Mr. Zuckerberg's "rescue" of..."
– George Packer on "Celebrating Inequality." A sobering read.
"History is changed by people who get pissed off. Only neo-vegetables enjoy using..."
– Happy birthday, Brian Eno, you fabulous person, you.
"Ultimately, the left will lose. Big business will pollute the planet, capitalist..."
– Really incredible piece by British stand-up comedian Stewart Lee on why there are no right wing stand-ups. Read to the last line, which actually made me gasp out loud, and I pride myself on having no shame when it comes to "bad" words.
"We weren't tackling the hard problem of figuring out how to actually make the..."
– Don't know if it's just me but with comments like this, Mark Zuckerberg sounds like all the magazine and newspaper publishers I've known over the years. And so the wheel turns.
"Publishers might be a necessary thing," he said. "but it's inevitable that they..."
– Thoughtful, fascinating profile of Minecraft creator, Notch. I think we'll see more (private) companies rising up which are not driven by the capitalistic imperatives of the past. Suddenly wealthy, young founders have different ideas about management, and are designing corporate systems that...
"I don't know what I could do with the money. I'd just start another..."
– Mark Zuckerberg on turning down Yahoo's offer of a billion dollars for his then-fledgling social startup. Whatever you think of the young founder and Facebook, that takes some guts.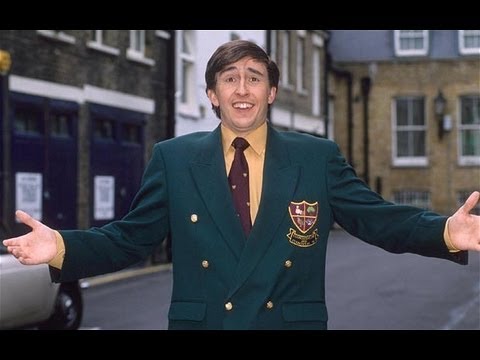 "We must abandon invisibility as a goal for interfaces; it's misleading,..."
– Beautiful, thoughtful piece by Berg's Timo Arnall, on the fallacy of "invisible" interfaces. Must-read. 
"I think our ego is like the bark of a tree – but there is something else in us,..."
– Ok, so truthfully, I'm not entirely sure what Mariko Mori is driving at here, but I like the sound of it, don't you?
"Management is the opportunity to help people become better people."
– Smart words from the always-sage Clay Christensen, featured in a Q&A with Wired's Jeff Howe. Imagine if all managers thought about their role in this way.
"I saw the original."
– So says "The Shooter," the protagonist of the extraordinary Esquire story, The Man Who Killed Osama Bin Laden… Is Screwed. This is his typically dry, pithy response to watching the movie, Zero Dark Thirty, and the story is packed full of his wry humor. What's not funny is...
"Did you know that vital parts of the US law are secret, and you're only..."
– Read Liberating America's secret, for-pay laws by Carl Malamud. It's chilling and inspiring in about equal measure. Ok, fine. More chilling.
"Strategy is a singular thing; there is one strategy for a given business — not a..."
– Fine, so Roger Martin is a friend of mine, someone I've edited over the years and who's also essentially published me (by means of the magazine at the business school of which he's dean, Rotman School of Management, part of the University of Toronto). Nonetheless, conflicts aside,...
6 tags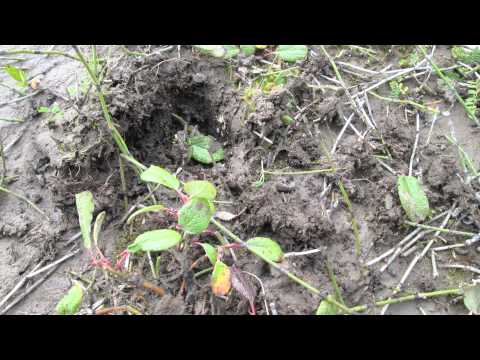 6 tags
"Downloadable music is just a fad and people will always want the atmosphere and..."
– As HMV calls in the administrators, it's worth taking a look back a Why Companies Fail—The Rise and Fall of HMV, published last August. In the piece, former HMV consultant Philip Beeching gives an inside scoop on working with the iconic music retailer. The quote above comes courtesy of...
7 tags
"Simply having the idea is not enough. Crafting a beautiful solution is not..."
– Michael Bierut is a partner at Pentagram and a simply wonderful writer. In Graphic Design Criticism as a Spectator Sport, he takes on the thorny topic of untrained amateurs daring to voice an opinion on graphic design. Thankfully, he doesn't come to the traditional designerly conclusion...
4 tags
"There is a tendency to view the site, the poster, the logo or the product as the..."
– I have had many conversations with the inestimable Cheryl Heller about the meaning and purpose of "design thinking." She's a smart thinker and writer — not to mention the founder of the new Design for Social Innovation program at SVA. Where Design is Going, and How to be...
5 tags
4 tags
"We thought that one way to communicate respect would be to always be on time to..."
– Another great piece by Andreesen Horowitz founder, Ben Horowitz: Programming Your Culture is a smart take on an important topic, filled with common sense. I also loved this line: "The world is full of bankrupt companies with world-class cultures. Culture does not make a company."
5 tags
"Ideas, in a sense, are overrated. Of course, you need good ones, but at this..."
– Simply lovely. In Be Wrong as Fast as You Can, New York Times magazine editor Hugo Lindgren lays it all out on the line, in a first-person confessional with a moral for us all. Now, please excuse me but I must stop procrastinating and reading Everything On The Web and get back to it.
5 tags
4 tags
"We must figure out a way to un-invent this food system."
– Mark Bittman is always worth reading on the topic of food, and I loved this op ed, Fixing the Food Problem, in the New York Times in which he makes the case for both a systematic re-imagining of the way in which the food we consume is produced and distributed and our need to be patient while we do...
3 tags
"You can't buy your way into being innovative."
– In Believe Yahoo's tech makeover? Can I interest you in the Brooklyn Bridge? Om Malik explains why he remains unconvinced that, even with the arrival of Marissa Mayer and, yesterday, Max Levchin, Yahoo has a long, hard battle ahead as it tries to regain its mojo. "Ask any 25-year-old...
1 tag
6 tags
"Do you really want to use all your concrete and steel to build parking lots? It..."
– Google's Larry Page steps into the one-on-one CEO exclusive interview ring, in the wake of Tim Cook's bout with Bloomberg Businessweek's Josh Tyrangiel. Miguel Helft's interview is far-reaching, and while it's impossible to imagine that the chief of a public company...
5 tags
Michael Hoppen on collecting photography
Emil Otto Hoppé, Speaker's Corner, London, 1934. © Estate of Emil Otto Hoppé "There are no shortcuts," says London gallery owner Michael Hoppen in this interview with The Guardian's Sean O'Hagan. Finders Keepers is an exhibition of his personal collection, put together over many years of obsessive trawling through the most unlikely places. This commitment, he says,...
5 tags
"That most existing iPad magazine apps are slow, badly-designed, can't search,..."
– The post mortems and "I told you so"s are in full swing for the late Murdoch iPad publication, The Daily, with commenters split on the reasons for its fail. John Gruber (above) has a good piece which does not fall for Felix Salmon's take that it wasn't The Daily's fault...
7 tags
4 tags
"There is no way to write a six-page, narratively structured memo and not have..."
– Fine, I'm a writer, so obviously I'd be taken with Jeff Bezos's management technique, described in the Fortune cover story, Amazon's Jeff Bezos: The Ultimate Disrupter. Still, there's something terribly compelling about his habit of forcing the company's...
6 tags
Howard Schultz on the "drift towards mediocrity"...
Starbucks' CEO was a star turn at last night's event in celebration of Harvard Business Review's 90th anniversary. Schultz has been outspoken about the management of the United States over the past eighteen months, and he didn't hold back in conversation with HBS professor, Nancy Koehn. Acknowledging that it is "somewhat unorthodox and unprecedented" for the CEO...
5 tags
"If you have zillions of dollars and all the time in the world, I don't..."
– How the Beatles' Yellow Submarine gave rise to modern animation is a beautiful homage to the legendary 1968 animation film. Written by Simpsons writer and Futurama producer, Josh Weinstein, the piece gives great insight into the paradox of the artistic process. He includes an important lesson...
5 tags
"It's okay to be imperfect, to embrace Williamsburg."
– So says Melody Roberts, senior director, experience design innovation at McDonald's, in this Fast Company piece, 3 Big Insights From Today's Top Design Thinkers. Her insight is actually right on, that one extra-large size no longer fits all, but mainly I love this funny way of putting it, as if...
4 tags
Nassim Nicholas Taleb's Five Policy Rules for...
Learning to Love Volatility is a great piece in the Wall Street Journal in which Black Swan sponsor Nassim Nicholas Taleb outlines his ideas for building a global economy that not only does not completely implode in times of volatility, it actually thrives on it. It is, he describes, an issue of "anti-fragility." Get used to the term; I have a feeling we'll be hearing it a lot in...
5 tags
"Our engineers and scientists actually go and build their own prototypes and test..."
– Sir James Dyson, he of bagless vacuum cleaner fame, talks innovation, design, and entrepreneurship with Wired's Shoshana Berger in How James Dyson Makes the Ordinary Extraordinary. I loved his description of the hands-on working environment he fosters at his company (above), while I also liked...
3 tags
"Netafim went so far as to change into mission statement from "making the..."
– Great HBR piece, When Business Models Trump Technology, shows how one Israeli firm, Netafim, figured out how to think beyond the product it made (drip irrigation equipment) in order to offer a sophisticated—and much more appealing—service its customers actually wanted. This is a big...
3 tags
Watch
Exploding Bubbles Create Violent Liquid Sculptures, the New Scientist tells me. I could watch this all day. Here's the explanation of what the scientists responsible were up to: To create this slow-mo movie, they filled a fish tank with a viscous sugary syrup and then injected the surface with air to create bubbles measuring a few centimetres in diameter - large by bubble standards. Right...
5 tags
"Did I really like this particular beer I was seen drinking on the show? Or had I..."
– In Fighting Mad, chef Anthony Bourdain describes the commercial pressures of making his cooking/travel program, No Reservations, his quest not to create something he didn't truly believe in, and his rage at executives at the Travel Channel undermining his work and his brand. It's well...
5 tags
"Most organizations are afraid to show unfinished work. But the real fear should..."
– As Americans head to the polls on Election Day, Parade runs Attention, Mr. President: No Politics, Just Our Solutions, a piece featuring ideas for the next President from a host of smarties, including the former U.S. comptroller general David M. Walker discussing the fiscal cliff, Geoffrey Canada of...
1 tag
3 tags
"Some of the regulatory efforts are legitimate and aimed at passenger safety and..."
– Uber NYC & the Surge: Right, Wrong, Lessons Learned is a good piece by Hunter Walk on the lessons available for the trendy taxi service that pissed off a whole load of Sandy-sufferers by promptly raising prices. Uber's been getting a whole load of press recently (see also Paul Carr's...
6 tags
"The problem wasn't the idea; the problem emerged from the relentless..."
– Why Big Companies Can't Innovate is a great read by Maxwell Wessel, looking at how and why Gerber went wrong when it tried to adapt its existing successful baby food product line into meals for grownups, or "Gerber Singles," as its marketing wizards would have it. As Wessel points...
5 tags
"Jodhpurs to me belong more to the dancing master. But once elegant now almost..."
– Thanks to Andrew Blau for pointing me in the direction of this wonderful note from Gene Wilder, contemplating the design of his costumes as Willy Wonka. Part of this world, Part of another was written to the film's director Mel Stuart, and shows Wilder's obsessive attention to detail and...
5 tags
"If you were to walk through an architecture school today—and I don't..."
– This is an astonishingly beautiful piece of writing, an obituary for the architect Lebbeus Woods, who died this week "just as the hurricane was moving out of New York City and as his very neighborhood, Lower Manhattan, had temporarily become part of the Atlantic seabed, floodwaters pouring...
4 tags
"Designers create solutions – the products and services that propel us forward...."
– Well, hello there, can o' worms. Nice to see you again. Designers and artists seem to love to immerse themselves in the "but what is it?" question of their very identity. And in a piece for Wired, RISD president John Maeda leaps right into the fray, arguing that now that everyone...
3 tags
"Instead of talking about the fruitless pursuit of bringing low wage jobs back,..."
– Smart piece from entrepreneur and former USC innovation chief, Krisztina Holly, who argues in American Manufacturing Re-energized for the need to bring the sexy back to making stuff.
4 tags
"Where are the clothes? And by the way, has Rem Koolhaas ever been asked to..."
– Bit of architectish bitchery in the New York magazine story, Peter Marino: The Leather Daddy of Luxury. He's talking, of course, about Koolhaas (and OMA)'s Prada store in New York, and makes me realize I've always been a bit baffled by it. Glorious space for artworks (on the top...